Le Joint Français, LJF Roubaix, Manufacturer of parts in ebonite…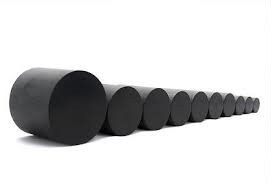 First obtained by Charles Goodyear, ebonite comes from its intended use as an artificial substitute for ebony wood. Hutchinson Roubaix has its own ebonite formula for the following examples :
Gas and corrosive fluids protection :
Valve interiors, chemically protected with a thin layer of ebonite.
Compressor rotor – ebonite coating. Associated stators, assemblies and chassis can also be ebonite coated.
Industrial mixer – For chemical environments. The mixer shaft and blades can be ebonite or rubber coated for an improved working life.
The high quality and exquisite surface finish of these Hutchinson Roubaix materials endears us to the premium and luxury good markets.